We're so excited to share some of the newest photos of the Gateway Kiosk which has just been completed at Km0! The distinctive design of the Kiosk with its metal beam names the trail in both English and Nsyilxcən languages. Its design is the first of its kind and will be consistent with other Gateways which will be developed along the Okanagan Rail Trail in the future.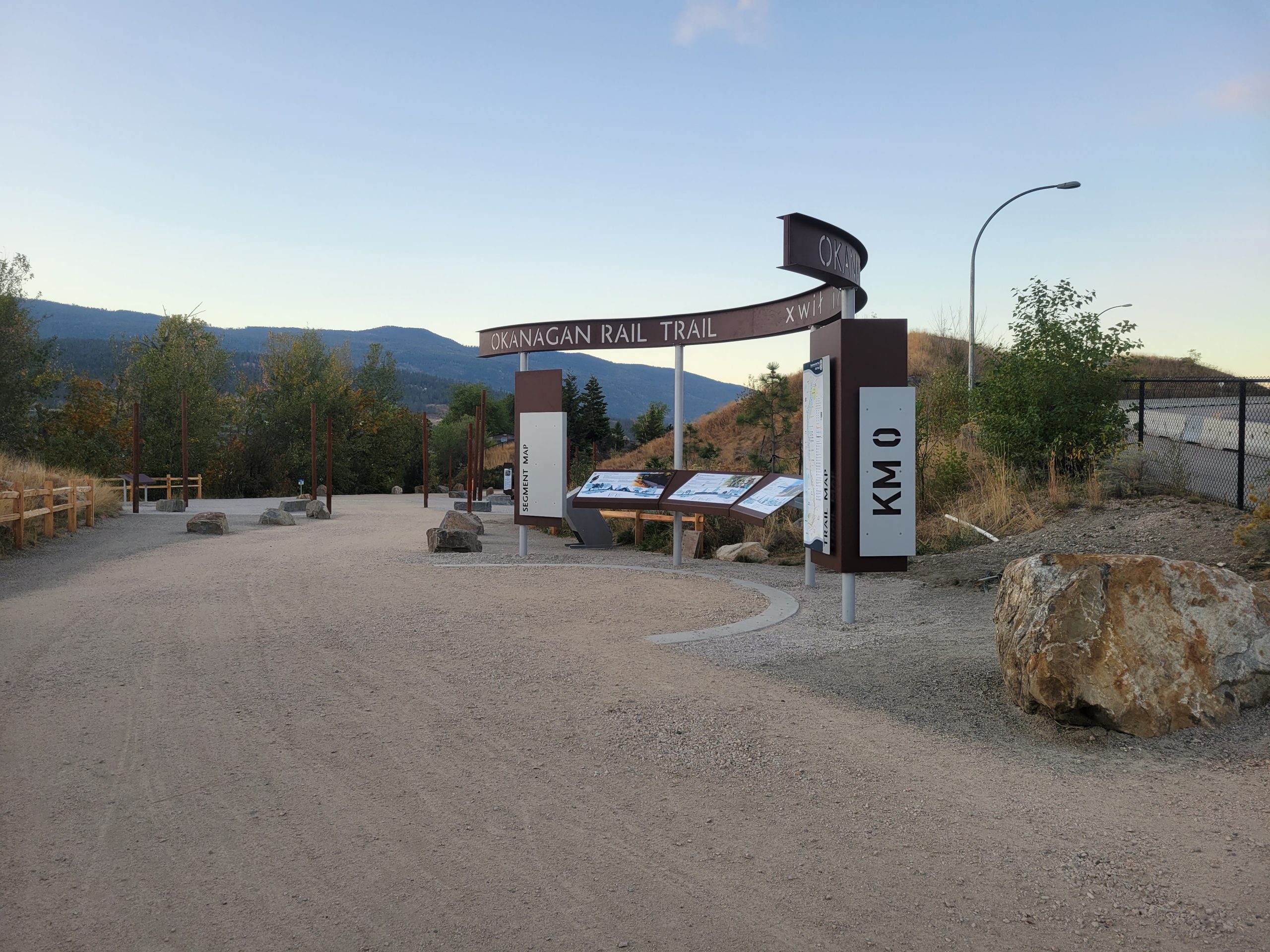 Km0 introduces the trail and the special environmental considerations we've taken into account. It provides maps and etiquette reminders for all trail users.
This beautiful kiosk was funded through a grant from Canada Healthy Communities Initiative and community donations to the Km0 Sunflower Campaign. A huge thank you to all of you who donated to create this welcoming start to the Okanagan Rail Trail. Donor names and their dedications are listed here, Sunflower Campaign Donors.
At this site, there is also a trail donor plaque that lists the 5000+ trail supporters who contributed to the 2016-2018 fundraising campaign to build the trail. Community donations made this trail happen and continue to add to its development.
See some of the media coverage on the development of the KM 0 site.
Round up your friends and family and make the most of the amazing Okanagan Rail Trail. Don't forget to tag us in your adventure posts, @okrailtrail #okrailtrail #explorebc